Chris Dawson's family 'disappointed' over arrest for murder of Lynette
NSW Police and Forensic Services search the former home of missing woman Lynette Dawson, at Bayview on the northern beaches, in Sydney.
After being extradited, he is today expected to appear in a Parramatta court.
Mrs Dawson vanished from her home in Sydney's Northern Beaches in January 1982.
Mr Dawson told Lynette's family that she needed time away, and he did not report her missing to police for nearly six weeks. Her husband, Chris Dawson, has always been the prime suspect.
Police confirmed that on Wednesday, Dawson was taken arrested at his house in Coolum on the Gold Coast.
"NSW detectives will apply for his extradition at his first court appearance".
Despite two coronial inquests recommending Chris be prosecuted for murder, the DPP stated at the time there was insufficient evidence to lay charges.
On Wednesday the NSW police commissioner, Mick Fuller, said that investigation had uncovered "additional evidence" in the form of witnesses statements, which were provided to the Department of Public Prosecutions in April.
"They were predominately statements from witnesses that helped us tie pieces of the puzzle together", he explained.
"We have solved homicides before without identifying the body", he said.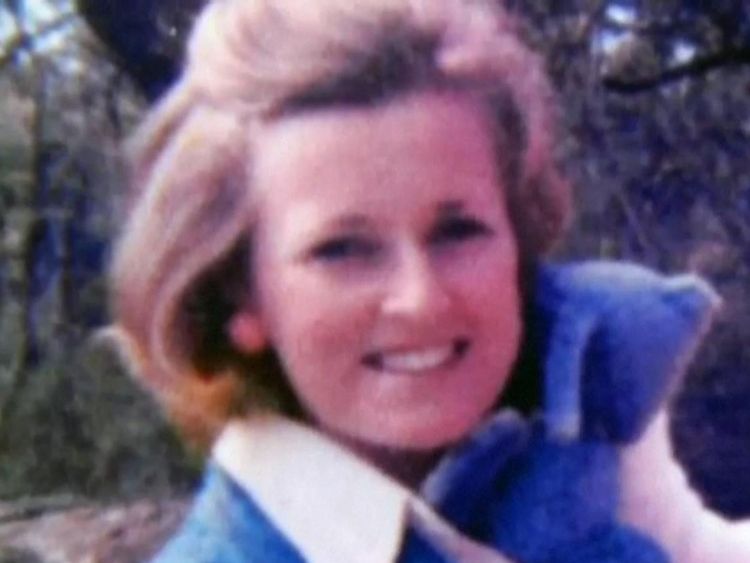 Image Lynette Dawson's disappearance has been the subject of a popular podcast
Commissioner Fuller says they won't give up on trying to identify Lyn's whereabouts but locating her remains isn't crucial to finalising the matter.
"We haven't given up hope in terms of finding Lynette Dawson's body".
The Gold Coast magistrate described the police case as "circumstantial" given Ms Dawson's body has never been found. However, his bail was immediately denied due to the "seriousness of the alleged crime".
The duty lawyer told the court he was willing to surrender his passport and live with a brother in NSW.
"We are confident with the case", Supt Scott Cook told reporters on Wednesday.
Lyn's brother Gregg Simms said he was "quite emotional" when he heard of Mr Dawson's arrest this morning.
Meanwhile, Chris Dawson's family has released a statement proclaiming his innocence.
"I'm sure there's a hell a lot of people around Australia who are in the same situation as us in relation to a loved one going missing, but it's just one of those things you grin and bear it and we've fought to keep our sister's name out there and finally we've got some sort of justice on the way".
In 2015, NSW homicide detectives established Strike Force Scriven to re-investigate the circumstances surrounding Lynette Dawson's disappearance and suspected murder.
After a career playing rugby league for the Newtown Jets, Chris Dawson worked as a P.E. teacher at Cromer High School.
Historias principales
Evo Morales empezará su carrera a la Presidencia por cuarta vez
El TSE aprobó ocho de los nueve binomios de partidos políticos y alianzas registrados ante el ente electoral para las elecciones primarias a celebrarse en enero de 2019.
Broadway Actor Calls Out Kanye Via Tweet Mid-Show
Perhaps if Kanye could just turn back time - if he could find a way - he would choose to pay The Cher Show more attention. And in a rare slice of Twitter humble pie, West conceded, apologising for his "lack of etiquette".
Only you can save us from climate disaster, Attenborough tells UN
About 10 people attended the event, where speakers claimed - despite plentiful evidence to the contrary - that temperature increases recorded in recent decades are due to increased activity from the sun.
Even Adrian Peterson thinks the Redskins need Colin Kaepernick
The Washington Redskins have a quarterback problem. "Sanchez had experience in a pro-style offense. That left Mark Sanchez , signed on November 19, as the team's only healthy player at the position.
United States mid-term elections: Republican committee reports hacking to Federal Bureau of Investigation
Although it is unclear who was behind the hack, several officials privately believe it may have been the work of foreign hackers. The NRCC would offer no additional comment in order to "protect the integrity of that investigation", the statement said.
'Rudolph the Red-Nosed Reindeer' Actor Defends the TV Special Against Bullying Criticism
Huff Post claims " Rudolph the Red-Nosed Reindeer " promotes bigotry; Dave Rubin responds. I can't imagine if you are a hater...you take the opposite view of the film.
Arsenal and Tottenham charged over player conduct in north London derby
Former Arsenal striker Ian Wright was quick to condemn the incident while analysing the game on Match of the Day 2. All four have been bailed to appear in court later this month.
Cowboys-Saints Has Biggest Thursday Night Football Rating In History
And what could have been a momentum-swinging score, instead because a significant stop for Dallas in its 13-10 victory . They did so with confidence from their accumulated success this season.
Tiger Woods, Hideki Matsuyama set for Round 2
Woods was never under par at any point and opened with a 73, eight shots behind, tied for 16th in an 18-man field. Hoping to continue his triumph end to the 2018 season, Woods is now in Albany for the Hero World Challenge.
Packers fire coach Mike McCarthy after another loss
It was the first time Green Bay had lost to the Cardinals at home since 1949, when the Cardinals franchise was based in Chicago. McCarthy, who helped lead the Packers to the Super Bowl in the 2010 season, has amassed a 125-76-2 as head coach in Green Bay.
[an error occurred while processing the directive]