Se estrelló un avión en Etiopía con 157 personas a bordo
Entre las víctimas de la tragedia aérea registrada en Etiopía se encontraban pasajeros de 33 nacionalidades, según declaró a la televisión estatal etíope EBC.
La aerolínea etíope informó que un Boeing 737 MAX 8 de su flota se estrelló poco después de despegar de Adís Abeba, Etiopía, con rumbo a Nairobi, Kenia.
El primer ministro, Abiy Ahmed Ali, transmitió en su cuenta oficial de twitter "sus más profundas condolencias a las familias de aquellos que han perdido a sus seres queridos". "Creemos que hay 149 pasajeros y ocho tripulantes a bordo, pero estamos confirmando detalles sobre los pasajeros que tomaron el vuelo", agregaron.
"En este momento, las operaciones de búsqueda y rescate están en curso y no tenemos información confirmada sobre los sobrevivientes o posibles causas".
El hecho ocurrió a los pocos minutos de despegar desde la capital de Etiopía, Adis Abeba, y en su trayecto hacia la capital de Kenia, Nairobi.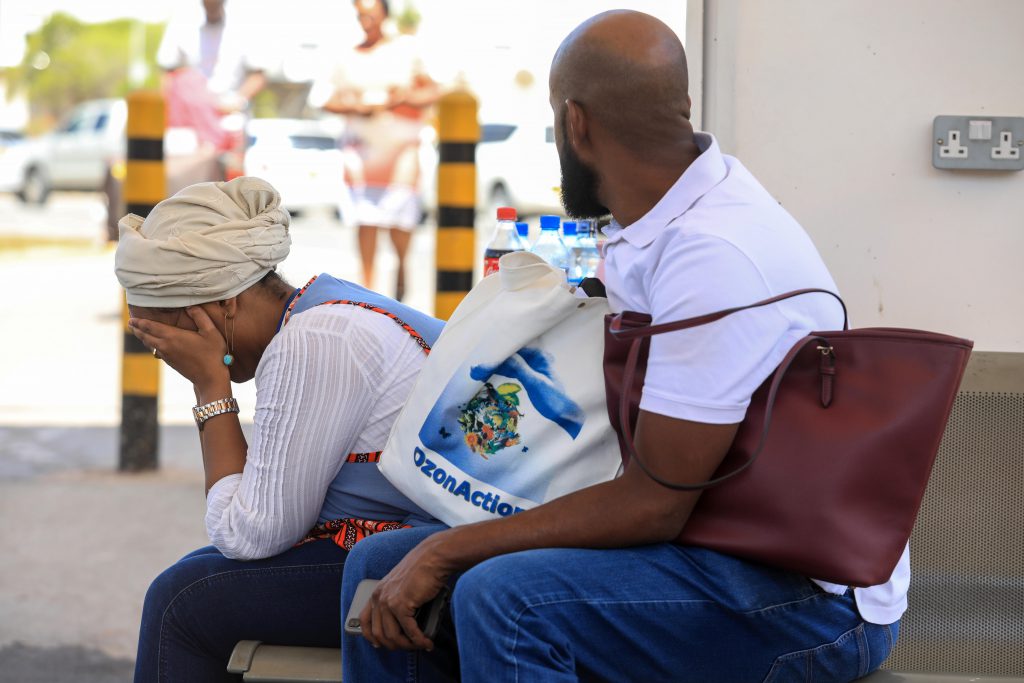 No hay supervivientes en el accidente aéreo en Etiopía con 157 personas a bordo
En la lista figuran 32 kenianos, 18 canadienses, nueve etíopes, ocho italianos, ocho chinos, ocho estadounidenses, siete franceses, siete británicos, seis egipcios, cinco holandeses, cuatro hindúes, cuatro eslovacos y dos españoles. La nave despegó a las 8.38 de la mañana, hora local.
El primer ministro de Israel, Benjamin Netanyahu, abrió la reunión semanal del gabinete del domingo enviando condolencias a las familias de las víctimas del avión etíope que se estrelló en su camino a Nairobi desde Addis Abeba, y ofreciendo ayuda al gobierno etíope.
Según un último comunicado de Ethiopian Airlines, el mismo avión accidentado había volado hoy mismo desde Johannesburgo de regreso a Adís Abeba, y había superado "una rigurosa revisión" de mantenimiento el pasado 4 de febrero. Los 83 pasajeros y siete miembros de la tripulación murieron. Los 157 pasajeros, incluyendo a los 8 trabajadores de cabina, fallecieron, según informó un portavoz de la aerolínea.
Ethiopian Airlines es la mayor aerolínea de África, con numerosos vuelos no solo a destinos internacionales -recientemente inauguró una nueva ruta a Moscú- sino también dentro del propio continente, y con una muy buena reputación de seguridad aérea.
Historias principales
Congress CWC to chalk out drawing board for Lok Sabha polls
In 2014 Lok Sabha polls, the BJP had won a landslide majority to form its government at the Centre after a gap of 10 years. Almost 90 crore voters would be eligible to vote for 543 Lok Sabha constituencies across the country.
Newlyweds Akash Ambani and Shloka Ambani arrive at their reception
Ambani and Mehta families will celebrate the nuptials over a three-day celebration in Mumbai . Ranbir Kapoor , Karan Johar, Shah Rukh Khan were seen dancing with Akash during his baraat .
Messi festejó en una nueva victoria de Barcelona - Somos Deporte
Al minuto cinco de juego con una jugada muy dudosa el árbitro cobró penal para el culé por falta sobre Nelson Semedo . Por lo mismo, la posibilidad de que Arturo Vidal ingrese como titular es latente y real.
In budget, Trump to ask Congress for $8.6 billion for border wall
Trump took that step after Congress approved almost $1.4 billion for border barriers, far less than the $5.7 billion he wanted. The 2020 budget proposal will undoubtedly keep border security a top issue as the presidential election gets underway.
Esteban Loaiza, tres años de prisión en San Diego
Días después su casa de Imperial Beach , en San Diego , fue registrada y se hallaron alrededor de 20 kilogramos de cocaína . La abogada de Loaiza , Janice Deaton , se negó a hablar con los periodistas después de dejar el tribunal.
Capitana Marvel bate récords en España
Capitana Marvel se enfrenta a la dura tarea de hacerse hueco en un género fundamentalmente liderado por personajes masculinos. En la última cinta de Marvel aparece un simpático gato que ha levantado la curiosidad de muchos quienes ya vieron la cinta .
SpaceX Dragon Capsule Splashes Down In Atlantic Ocean
The commercial companies design the spacecraft themselves, in accordance with requirements set out by NASA. But the capsule was also responsible for delivering supplies to the International Space Station .
Bill Shine resigns as White House communications chief, will join Trump campaign
Trump's campaign manager, Brad Parscale, said that Shine's addition to the re-election campaign will make the campaign "stronger". Shine statement: "Serving President Trump and this country has been the most rewarding experience of my entire life", he said.
Maduro anuncia discusión de contratos colectivos para trabajadores públicos
Por otra parte también ratificó que en octubre podrán en funcionamiento la segunda línea de pella que producirá 3.200.000 toneladas de pella al año.
Despite Trump's Promises, The Trade Deficit Is Only Getting Wider
Trump has delayed tariffs on $200 billion worth of Chinese imports as negotiations to resolve the eight-month trade war continue. USA officials also announced this week they planned to investigate Japanese titanium exports for possible tariff implementation.
[an error occurred while processing the directive]